AI Generated Models for Fashion Business
Create vivid AI generated models in HD for your online stores in just seconds! Easy to use on desktop, laptop and mobile devices.
Click or drop to upload, paste files or URL. Up to 1 files at a time.
Upload Image
Support: .png, .jpg, .jpeg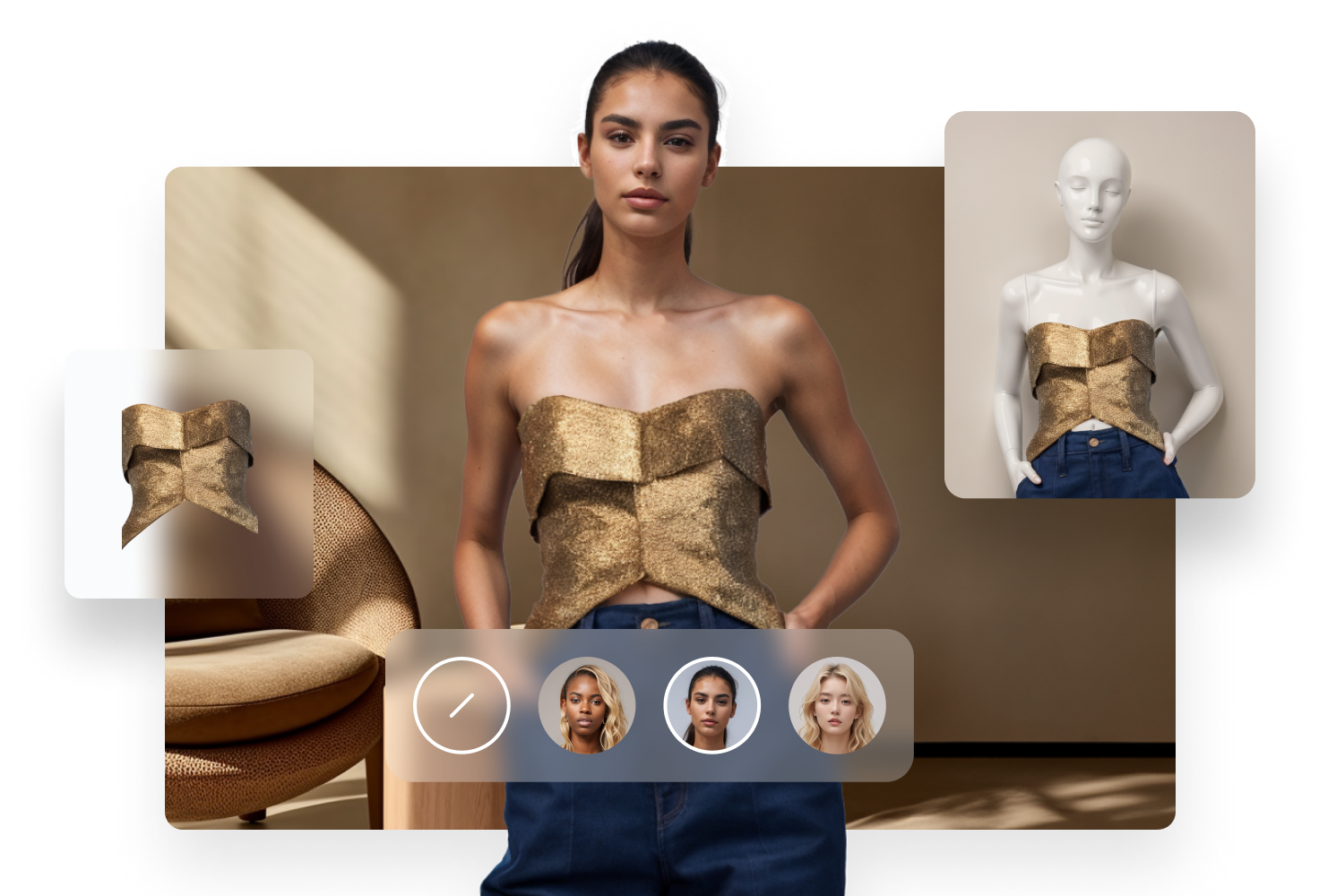 Generate Clothing Models Online
Transfrom your online store presence in just a few clicks. No more lackluster mannequin photos and messy backgrounds. Vmake empowers you to create your own fashion brands with our AI models and enhance the entire in-store experience.
How to Use AI Generated Clothing Models?
1. Repurpose existing photos.
Only have photos of mannequins, models without face, or photos sent by manufacturers? No worries! You can utilize the materials to create AI fashion models, instead of spending a fortune on taking photoshoots.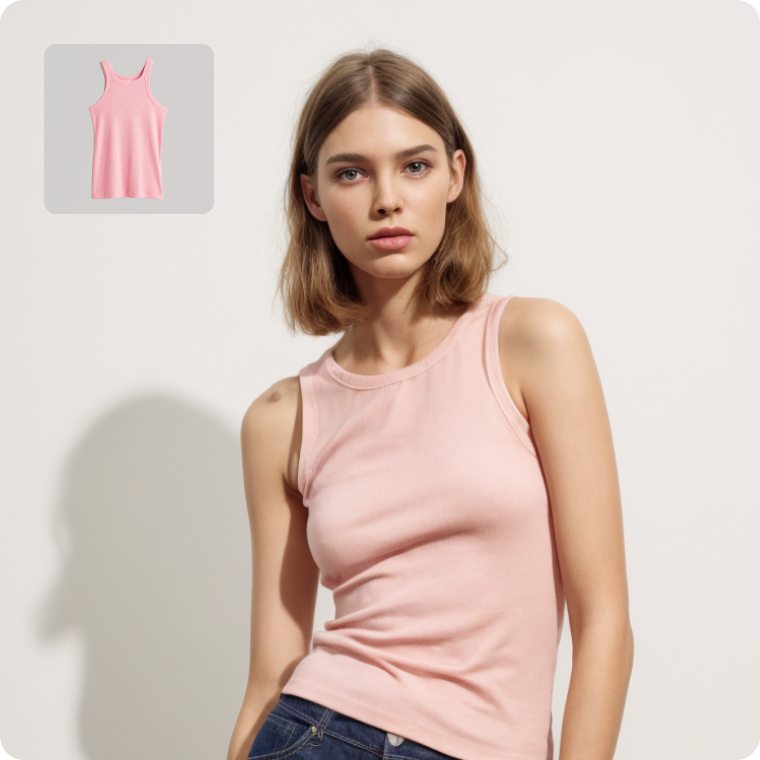 2. Target precise audience.
When approaching a wider audience, it's crucial to cater to local preferences. AI-generated models can be diversified to represent a variety of groups, making your brand more relatable and appealing to the customer segment.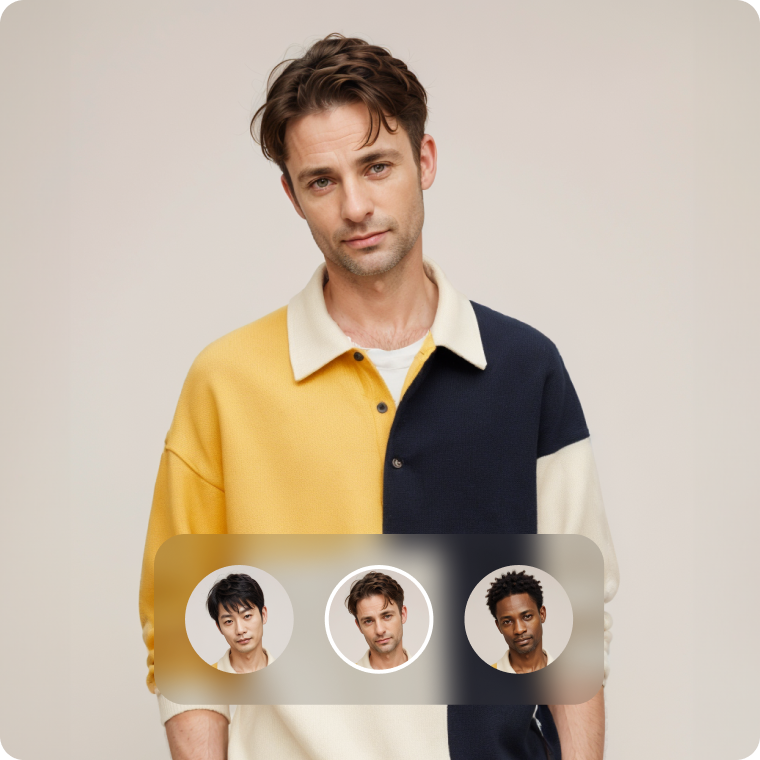 3. Elevate shopping experience.
When customers struggle to envision themselves in the garments you sell, it lowers their in-store experience as well as the desire to purchase. AI generated models allow retailers to help customers make more informed decisions.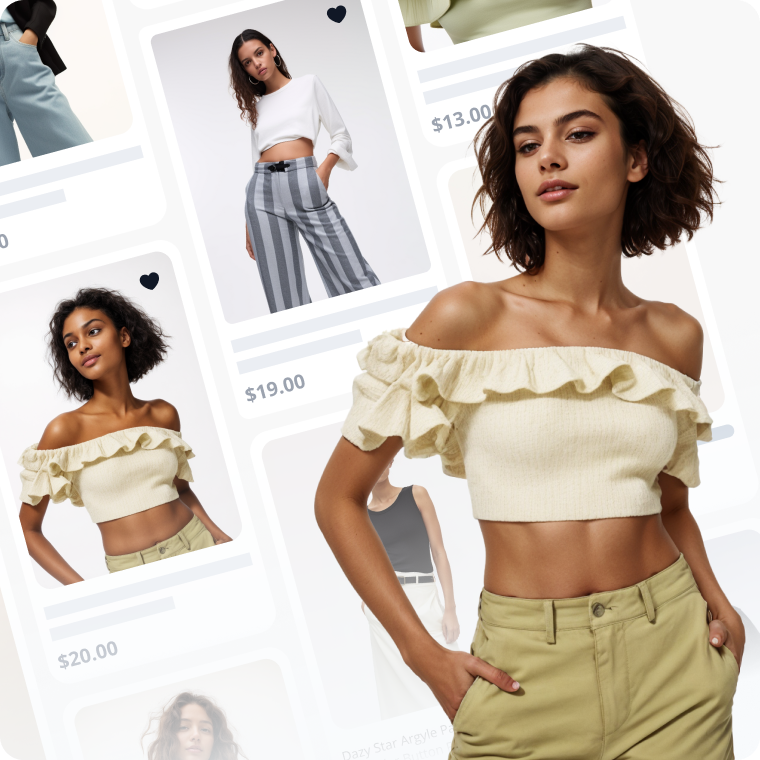 Why Should I Use AI Generated Models?
Make more sales with less cost
AI generated models not only cut operational costs on traditional modeling photoshoots, but also latent ones such as speed to market. AI generated models can streamline your content creation workflows and help you introduce new items faster and maintain a fresh online presence.
Realistic generated results
AI generated models offer a lifelike representation of how clothing items fit and look on human figure, making it easier for customers to interact with your products. Being able to visualize how items look like also increase their confidence in making a purchase.
Age, size, and ethnicity-diverse
Retailers sometimes face the difficulty finding suitable models to represent different demographics, and AI generated models can resolve this issue easily. With more inclusive and representative models, retailers can tap into a wider range of demographics and market segments.
More scalable solution
If retailers, online store owners or photographers have a lot of images waiting to be processed, the API option is also available. Our developer-friendly, easy-to-integrate API can be built into your workflow and streamline your content creation, making your business more sustainable and scalable.
FAQs About AI Generated Models